"Our goal is that newcomers soon feel just as comfortable as Auris employees do when living and working in Switzerland."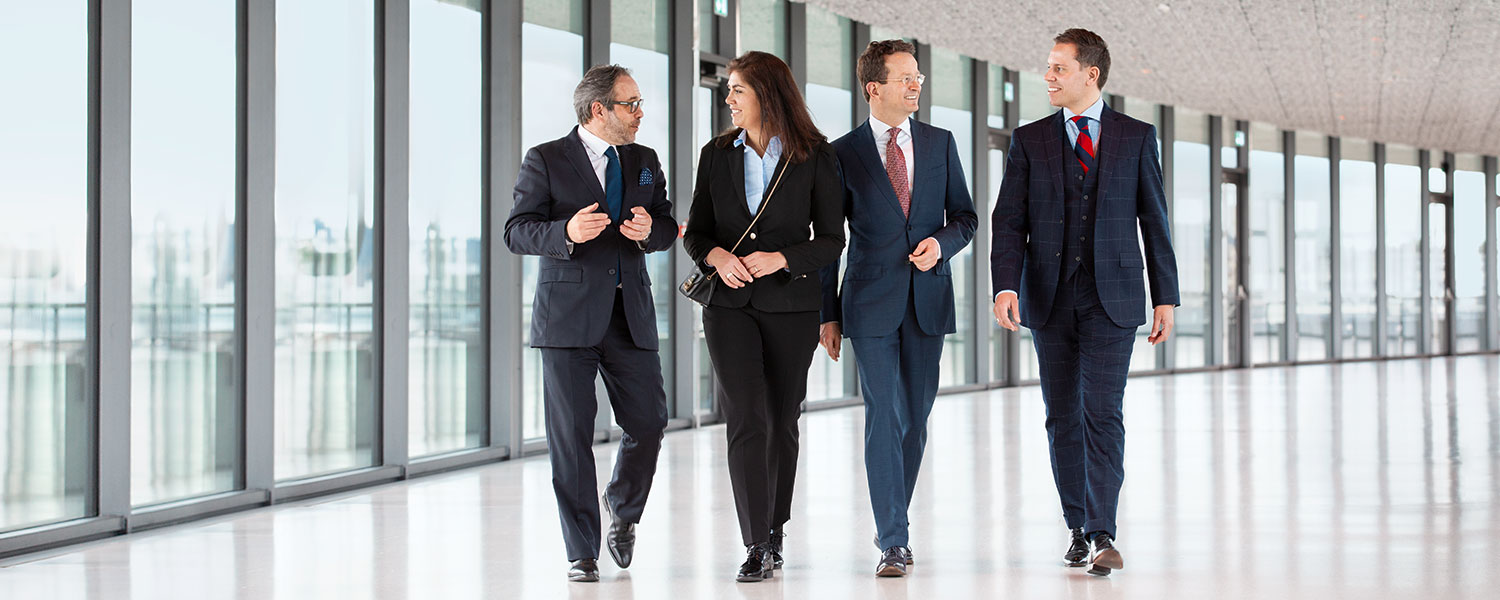 Mark Buckmaster
Myriam Gaillard
Sjoerd Broers
Adrian von Moos
MBA (INSEAD France)
PhD in Natural Sciences (ETH Zurich)

Equity4life: investment manager for a private equity fund
McKinsey & Company: manager for business consulting projects

German, English, French, Dutch, Italian, Spanish, Russian

music, cello, travel

Netherlands
"For us, one of the most exciting challenges is to turn expectations and wishes into reality."
University Degree in Sociology, France
University degree and international diploma, USIU, San Diego, USA
University degree in Communication, Broodale College, Lincroft, USA

MG wedding planner, Geneva: wedding planner, agency founder
GWIT (Geneva Women in International Trade), Geneva: event manager
Japanese Tobacco International, Geneva: communication manager
Serono S.A., Geneva: communications and public relations coordinator

French, English

ballet dancing, travel, cinema

France, Switzerland
"I like to offer a personalized service to our clients and satisfy their needs and wishes."
Diploma in Management and Human Resources
Swiss Federal Certificate of Employee in Real Estate

Bilfinger Real Estate, Geneva, real estate manager
Keller Relocation, Geneva, area manager
Packimpex, Geneva, technical consultant
Société Privée de Gérance (SPG), Geneva, real estate manager

English, French

cooking, travelling, being with my family and friends

United Kingdom
"All clients are different but they all have the same goal, find a place to settle. My goal is to find the right place for them."
Master Bilingual Translation, University of Westminster London
Master English & German Linguistics and Literature, Universities of Zürich and Edinburgh

translator and editor
content provider Gerber GMC, Zürich: journalist
Thomson Reuters, Zurich: data & compliance specialist

German, English, French

film, literature, travelling

Switzerland
Genuine and respectful intercultural dialogue is the key to effectively achieving mutually beneficial aims: a new home.
Federal certificate of proficiency in banking
Continuing education in banking and real estate business

Bank Sarasin: executive assistant
Houses renovations including interior decoration
Property owner IMEXA real estate company

German, English, French

painting, design and sewing of clothes, reading, travelling, art

Switzerland, Peru
"It's always been a fulfilling experience if I am able to contribute to the well and home feeling of my clients in this wonderful Basel trinational neighborhood. I am convinced that my professional skills, my commitment and my broad network help my clients to feel local from the first day of their stay."
University of California, San Diego, MBA International Business Management
University of California, Irvine, Product Development and Management
Business School Lucerne, Federal Diploma in Engineering Management

IBM, Key Account Manager
IONAIR, Int. Sales Director
Buss Immobilien, Project Manager

German, English, Spanish, French

cycling, tennis, hiking, reading, travelling, architecture and design

Switzerland, Germany
Seamless integration is my goal for you. I want my clients to
love Switzerland the way I do without worries or fears for
their family or themselves as they settle into their new home.
Media Training Centre, Lucerne: Further training in video journalism, presentation, TV & radio production
Swiss Acting Institute, Zurich
Hotel Management School Thun, Federal Diploma as hotelier and restaurateur
Ecole Supérieur de Commerce Neuchâtel, Degree
State-qualified ski instructor, Austria

News input: Video journalist: Producer and presenter
TBA AG and Musikvertrieb AG: Promotion Manager's Assistant A&R
Arlberg Ski School, St. Anton, Austria: Ski instructor
M/S Symphony Italy: Information hostess

German, English, French, Italian

my family, skiing, wakeboarding, guitar, theatre

Switzerland, Austria
«Knowing from my own experience building up a new life in another country comes with a lot of emotions and questions. My goal is to support you and provide professional advice to help you get started here in Switzerland.»
Federal commercial apprenticeship in travel retailing

Modules of history and history of art "Patrimoine et Tourisme", University of Geneva

Travel agent, travel guide in Athens, Product Manager for Stohler Tours in Geneva (Indian Ocean and Southern Africa), administration employee at the student residence Home Saint Pierre in Geneva

German, French, English, Italian, basic knowledge of Spanish

travelling, hiking, art, reading, rowing, cooking

Switzerland, Italy
«So many things have to be considered until you can finally say: this is home ! I'm here to assist you.»
Swiss federal diploma in commerce

Diploma in International Trust Management

Diploma in Family Business Advising

Commercial employee in import/export company

Accountant and client service manager for an international fiduciary company belonging to a Swiss private bank.

Co-founder and director of a company specialised in Trust and Offshore fiduciary management

Founder and owner of Prestige Family Office

French, English

cinema, travelling, oriental dance

Switzerland
«Every customer is unique and deserves the best of services. My goal is to make their installation as smooth as possible. Their well-being is my priority.»
Diploma of The University of Paris V in Communication and Public Relations; Paris, France
Certificate of the School of Journalism of Paris, France
Certificate of English Language from the University of San Rafäel; California, U.S.A
Diploma from the Birmingham Institute of Art and Design; Birmingham, U.K.

Communication Manager for Mitsubishi and Loewe TV & Appliances; Paris, France
Marketing Assistant for Seiko&Lassale watches; Paris, France
Public Relations Assistant for multi-branded companies; Paris, France
Welcome committee member of International newcomers of the United Nations and multinational companies at Cagi – Geneva Welcome Center; Geneva, Switzerland

French, English

tennis, skiing, hiking, art, humanitarian work at soroptimist international Genève

French, Swiss
«Having moved several times, I know what it means to be an expat. I want to help you settle in your new home with a personalized service, tailored to your needs.»
Federal diploma in commerce

Swiss Bank Corporation, Lausanne and Basel: Administrative Assistant
CIC, New York: administrative assistant

French, English

culinary arts, decoration, travel

Switzerland
«I will not rest until you feel at home here.»
Master in History and Geography, Paris
Postgraduate Studies in Sociology, Paris
Postgraduate Studies in Tourism and Heritage, Geneva

Economical sciences teacher, Bamako, Mali
French teacher, Atlanta, USA
Librarian, Neuchâtel, Switzerland
Tourist guide, Neuchâtel, Switzerland

French, English

music, ski, hiking

France, Switzerland
"One goal: Find the most suitable integration solutions along with each individual client, with commitment and efficiency."
Business School Swiss Hotel Association

Continuing education in the Social Sector

Hotel administration and management in Switzerland and in Swaziland, South Africa

Advisor/Coordinator in the Social Sector for the Swiss Red Cross, Social Services Dietikon and Asylum Organisation Zurich

Project Assistant in Development Cooperation Agency, HEKS Interchurch Aid

Office Manager and Personal Assistant, Private Lawyer's Office/Family Office

German, English, Afrikaans

socialising with friends and family, riding, fitness training, reading

Switzerland
«With my personal experience living abroad and working in multicultural environments, I know what it takes until you feel at home in a new country. I will do everything I can to make it easier for you to call Switzerland home!»
Federal diploma in business studies
IT certificate, SIZ
Apprentice trainer and expert examiner

Procter & Gamble, Geneva: export clerk
ESCO Travel Agency: travel guide
Economic Development Office, Zug: secretary

German, English, Spanish

hiking, skiing, tennis

Switzerland
"I am only satisfied with my work once customers have arrived safe and sound in Switzerland and are happily settled in."
Tourism assistant with Federal diploma
Diploma as director's secretary, GEC
United World College of South East Asia, Singapore

Primacy Relocation: community living consultant
EF International Language Schools: consultant
Harry Kolb travel agency: far east travel administrator
Hotelplan: responsible for special travel and long-distance flights

German, English, French, Spanish

sport, travel, cookery

Switzerland
"Apart from laptop and phone, the most important tools for a relocation consultant are
empathy, improvisational skills and multitasking."
Federal commercial banking apprenticeship
Training teacher for apprentices

Zug, Geneva, Lausanne, Brunnen: banking and tourism specialist
Geneva: HR consultant and public relations
Central Switzerland: freelance journalist for NSZ

German, English, French, Italian

cycling, tennis, travel, hiking, choral singing, photography

Switzerland
"It isn't always easy to fulfil a customer's wishes. But I've even managed to find a home for a bright red rubber boat."
Continuing education in sales and marketing
Travel agent, Business School Zurich

Language Travel Centre Zurich: sales manager
Cathay Pacific: sales manager and Milan call centre manager
Qatar Airways: sales consultant

German, English, French, Italian, Spanish

travel, nordic walking, culinary arts

Switzerland
"Getting to know different cultural aspects is something I find enriching, both professionally and personally."
Business School Zurich, Federal Diploma
UCLA Los Angeles, continuing education in management
Personal Trainer

Swissport KLM / Air France: ground staff
Swissair: senior cabin member
Migrosbank: responsible for payment transaction Inbound

French, German, English

workout, piano, yoga

Switzerland, France
"For your well-being, it should be important to have a rapid and easy integration. It would be a pleasure to assist you!"
Bachelor in Business Administration, Concordia University, Montreal, Canada
Diploma in IK Kinesiology IKAMED

The Nuance Group, Switzerland: assistant buyer
Lindt & Sprüngli AG, Switzerland: buyer - raw material
Saputo Inc, Canada: various positions in operations and human resources

French, English, German

tennis, nordic walking, reading, traveling

Canada
"As a Canadian living in Switzerland, I would like to share my experience so our customers feel comfortable and at home."
Dolmetscherschule Zürich (interpreters school)
Wirtschaftsmittelschule Bern (middle school, business studies)

translator and interpreter
IT industry: entrepreneur
Swiss Television: journalist
Swiss Radio International: journalist

German, English, French, Italian

travel, reading, animals

Switzerland
«As the daughter of a diplomat, I have travelled half the world. In my work for Auris, the world now comes to me.»
Master in Business Administration of the University of St. Gallen

Continuing education in digital communication and web design

Consulting in strategic marketing and digital communication within own company

Marketing Management and Strategy in diverse positions of fast moving consumer goods companies, such as Unilever, Allied Domecq, Hero

German, English

riding, hiking, reading

Switzerland
«I look forward to supporting you to feel quickly at home abroad.»
Certificate from Commercial Business Schoo, Counsellor (training in progress)

25 years in the banking industry, mainly in the Compliance and Business Risk Management department.

Italian, German, English

cultivating healthy relationships, reading, yoga

Switzerland, Italy
«A move to another country is always a challenging experience for all parties involved. Let me help you to settle in smoothly and you will soon feel at your ease in Ticino.»
Master of Arts, University of Lausanne

Tourist guide and communication module, University of Geneva

Collaborator in an art gallery, Lausanne

Children workgroups in a museum, Lausanne

Writing articles on etching, binding and art edition Setting up exhibitions

French, English, Italian

art, travelling, culinary arts, reading

Swiss
«I wish to be the person newcomers can trust to help them feel at home in Switzerland.»
Chemist with Swiss diploma Further training in business affairs

Training as first aid instructor

Business administrator at Stöcklin Förder- und Lagertechnik

Kitchen administrator at Schmid Küchenbau AG

First aid instructor German and English at Relax-Drive GmbH

German, English, French

music, reading, cooking

Swiss
«Relocating to another country can be exciting and confusing at the same time. My priority is to dispel your concerns and ensure that your relocation is a positive experience. I would like to help you feel at home in our beautiful country.»
Swiss Federal diploma in Social Insurances,
Expert in Social Insurances & Human Resources Management

Sulzer International Inc., Winterthur: Human Resources Assistant
AXA Insurance Company, Winterthur: Business Consultant International Pension Funds Solution
Qualibroker AG, Zurich: Broker Consultant / Human Resources Manager
Integralis Personal Treuhand AG, Uster: Human Resources Consultant

German, English

Sports, Reading, Travelling

Swiss
«To be there for the concerns of the employees is my personal vocation and to find fair solutions my daily challenge.»
Swiss federal diploma in commerce
Diploma in classic massage
Diploma of anatomy, pathlology and physiology

Commercial employee in many international companies in different services like : direction, clients services, planning and reception
Reception, registration and information for the unemployment office
Founder and owner of Espace Gaïa as massage therapist since 2012

French, English

oriental dance, cinema, travelling, reading

Switzerland
I'm here to make your life easier when you arrive in our beautiful area
Master 2 International Business & Foreign Languages
Jean Moulin Lyon III University, France / Tamkang University, Taipei, Taiwan

Cartus – Destination Services Consultant
Keller – Relocation Consultant

French, English, some Chinese

Ballet dancing, travelling

French
Switzerland is one of the most beautiful countries in the world, and has one of the highest rankings in best places to live. I am here to help you move to this unique and wonderful place!
Certificate of apprenticeship as bookbinder, Munich, Germany
Bachelor Degree Economics
Professional Academy in Ravensburg, Germany

Wieseler & Mahler, Nürnberg: Managing Director
Villeroy & Boch, Princeton, NJ: Assistant Store Development
Weidel Real Estate, Princeton, NJ: Relocation Consultant
Cartus, Geneva: Relocation Consultant

German, English, French

Art, Travelling, Reading, Yoga, Wintersports

German, Swiss
Through my experience I would like to support my clients to have the best possible start in a new chapter of their lives.
MA (Hons) Social Anthropology with Gender Studies, University of Edinburgh, Scotland
Teacher Training, TEFL, London, UK
Creative Writing, Open University degree, online, UK

English teacher, various schools in Basel and Baselland
Freelance writer, translator and journalist, Basel

English and Swiss-German, German, French, Spanish, Dutch

writing, hiking, reading, travelling, skiing

Switzerland
"As you are about to take your first steps into our wonderfully diverse and international city it is my mission to help you make an easy transition guided by my own experience as an expat living in many different countries. By introducing you to cultural specifics I hope to dispel any worries you may have for a smooth settling in to your new home."
BA Honors Literature
Health Economics Certificate

Pharmaceuticals: functions in Marketing, Health Economics, and Patient Advocacy
Owner Bag Label "florintine"

English, German, basic French

music, art, design, travel, sewing, yoga, running, hiking

Canada, Switzerland, USA
"In helping you settle into your new home, my goal is to help you feel welcome and confident and able to enjoy everything the Basel area has to offer."